What We Do
Most of LCW's work is in the urgent care environment delivering high quality, integrated healthcare services to nearly 3.5 million people across north west and north central London. To achieve this we work in partnership with commissioners, acute and community trusts, GP federations, PCNs and other health and social care organisations in the development of integrated services. View the range of services we offer below.
Integrated Urgent Care
The Integrated Urgent Care model (IUC) combines the previously separate NHS 111 and GP Out of Hours services allowing for an improved and streamlined model of patient care.
The IUC provides our patients with access to high quality clinical assessment, advice, treatment and where required ongoing referral 24 hours a day, every day of the week, simply by ringing NHS 111. Why not watch the explanatory NHS video on the right and take a look at the IUC illustration below).
The introduction at LCW of the Integrated Urgent Care Clinical Assessment Service (IUC CAS) brings together a multi-disciplinary clinical team to increase the number of cases that can be completed with either advice, a prescription, or an appointment for further assessment or treatment.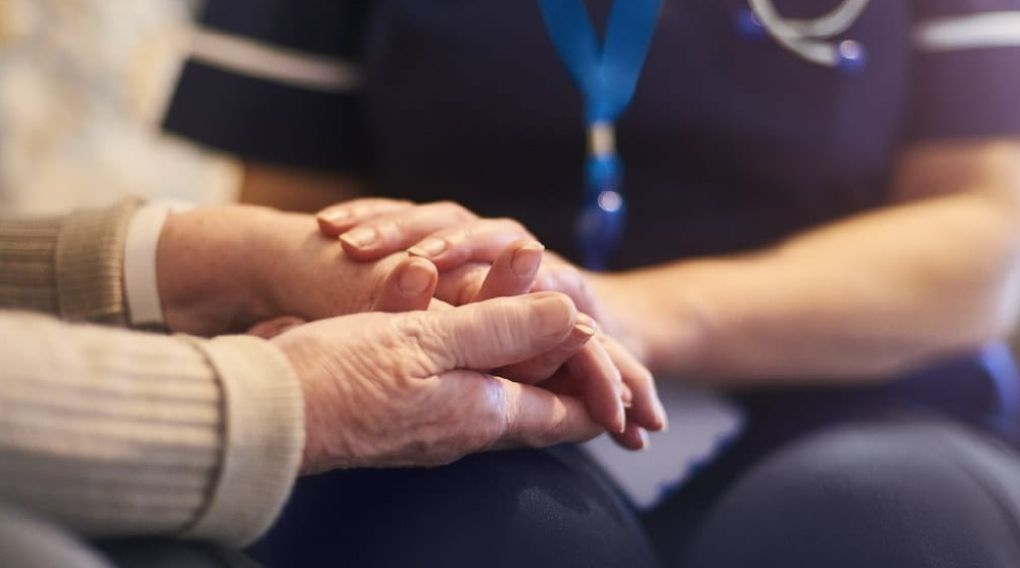 More than 50% of callers to 111 will have a clinical consultation by telephone or video, improving outcomes for patients and the system alike – as a result, more patients are offered self-care advice, resulting in fewer A&E attendances and ambulance dispatches and conveyances.

LCW was successful in the tender for one of the country's first Integrated Urgent Care Services (IUCs) and in 2016 began providing the IUC in the North Central London (NCL) area.
Since that time, LCW's long standing Out of Hours and 111 contracts for Inner North West London (INWL) has also evolved into an IUC delivered in conjunction with local provider partners for the North West London (NWL) area. This includes covering patients in Hammersmith & Fulham, Kensington & Chelsea, and Westminster through the NHS 111 service. Ealing, Hounslow and Brent are supported with Out of Hours home visiting and telephone consultation. The IUC Clinical Assessment Service (CAS) is delivered by LCW across all eight North West London boroughs.
Integration in the IUC is achieved through collaborative working with system partners. Some of our partners include: Imperial College NHS Trust, West London Health Trust, Central North West London NHS Foundation Trust, Healthy London Partnership, Sesui Telephony, and Adastra.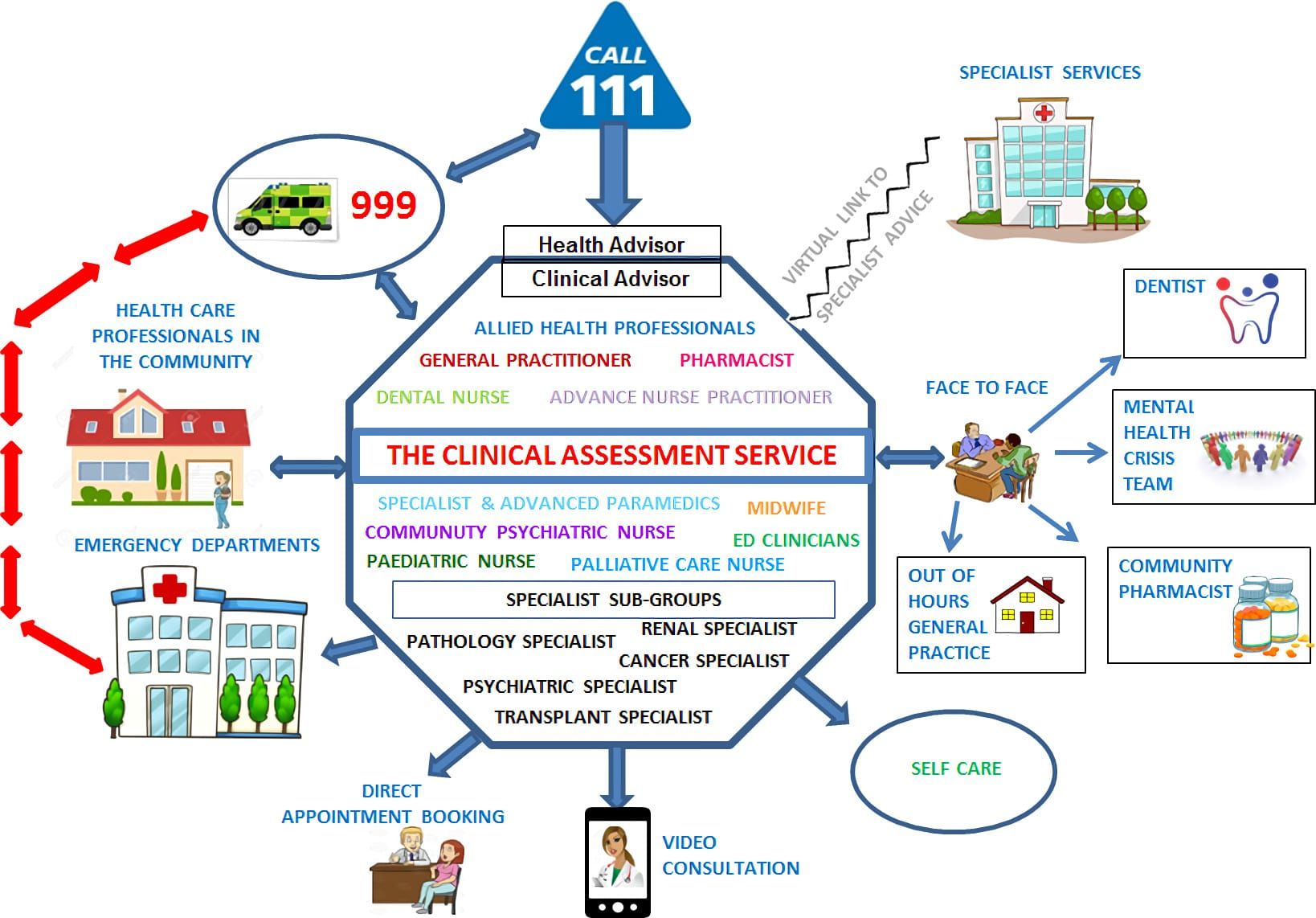 Community Independence Service - Single Point of Referral
The Community Independence Service (CIS) is an intermediate care service providing advanced short-term nursing care, occupational therapy, physiotherapy and social care to people with immediate or functional needs, who would otherwise require an admission to hospital. The service provides safe care at home which enables people to avoid any unplanned hospital admissions.
The service is made up of four teams consisting of:
Rapid Response –

For urgent help to support acute illness in the community when it is safe and appropriate to do so

Home First –

Supporting medically stable patients to be discharged back into the community

Rehabilitation –

Helping patients to maintain or retain their independence at home

Reablement –

Helping patients to gain confidence and re-learn skills to be able to carry out daily activities and practical tasks.
CIS is available seven days a week from 8am to 8pm for adults over the age of 18 who reside in and are registered with a GP in Kensington & Chelsea, Hammersmith & Fulham and Westminster
Patients must be referred to the service by their GP, a hospital, social service or another community based service. There are a number of routes into the service - further information can be found here.
Urgent Treatment Centres
LCW and Imperial College Health Trust have had a successful partnership since coming together to tender for two Urgent Care Centres and a co-located GP practice in 2008. We refer to this collaboration as Partnership for Health (PfH).
After successful mobilisation in 2009, PfH continues to deliver the service to walk-in patients at the Urgent Treatment Centres in Hammersmith & Fulham: one located at Hammersmith Hospital and the other one at Charing Cross Hospital.
Charing Cross centre runs 24 hours a day, 365 days a year. Hammersmith centre runs from 8am-midnight (last patient received at 11pm), 365 days a year (currently under temporary closure due to COVID 19).
PfH has enabled the expertise of both primary and secondary care to join to deliver the centres of excellence for the benefit of the local community. As the Primary Care partner, LCW is responsible for both the day-to day clinical and operational service delivery and provision of the GPs across the two centres. Imperial provides the nurses across the two centres as well as the overarching governance and corporate support to PfH. Clinical leadership is delivered across the partnership by our PfH Medical Director, Emergency Consultant and Lead Nurse.
All walk-in patients report to reception where they are registered. They are then called into a clinical room by a GP for streaming to see a nurse or a GP or in some cases where the patient may have a serious condition, referred to the acute speciality in the hospital.
Planned Care
Co-located at both sites with the Urgent Treatment Centres is a GP Practice known as Hammersmith and Fulham Centres for Health.
LCW provides the day-to-day management and clinical leadership to the practice. Our Practice Manager and GP Clinical Leads oversee the practice on a day-to-day basis ensuring the highest quality service is maintained.
The practice has approximately 9,500 registered patients across the two sites, offering flexible appointments up to 8pm. It is a proactive member of the local Primary Care Network.
Our CQC rating for the practice is GOOD across all domains (2019).
NeuroResponse
NeuroResponse is a service for people living with long term neurological conditions, to try and help improve the management of these conditions and improve their quality of life.

Patients can access the NeuroResponse service by calling a dedicated line which will connect them to a clinician at LCW. These clinician will have access to the patients record to ensure NeuroResponse patients can access the right care when they need it most, complementing their current specialist care.
The service was developed in partnership with people living with multiple sclerosis, their families and health care professionals. The service aims to ensure that patients can access the right care at the right time.
You can find out more about NeuroResponse on their website.