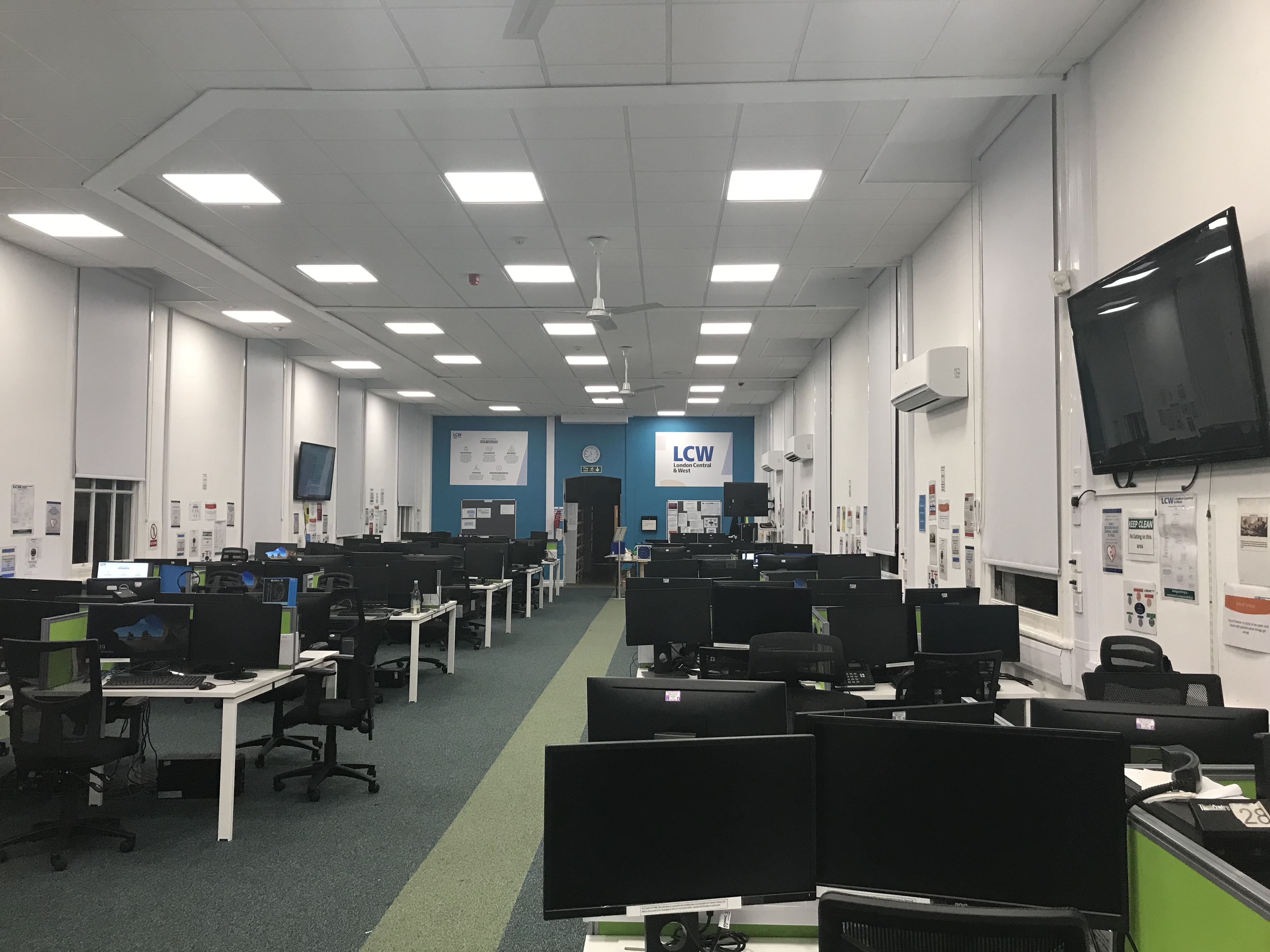 In August, London Central & West (LCW) opened the doors to a new purpose-built call centre for its team of health advisors, clinical advisors and support teams at the St. Charles Centre for Health and Wellbeing in west London. Co-designed with its newly-appointed staff council, the building includes more facilities to help staff cope with the demands of their roles, including a new wellbeing and rest room.
The opening of the centre signals a new chapter for LCW, which alongside extra investment in its people, processes and infrastructure, has taken time to review how it currently operates and plot its strategy over the next two years.
Conan O'Neil, Chief Operating Officer and Deputy CEO at LCW explained why now was the right time for LCW to take stock.
"It has been a tumultuous couple of years for everyone, none-more so than for those working in health and care. We've been focused on making sure integrated urgent care services operate as effectively as possible for our NHS partners in London, but it's also important to continue to innovate at the same time. Which isn't always easy with the current demand the health and social care system is under.
"Ever since being the first 111 test provider in London, LCW has been O at the forefront of driving transformation that makes a difference across the whole system. As we enter into the next period of development for LCW, we wanted to recognise who we want to be, and where we need to develop to make sure we can continue to help commissioners stay ahead of the changing models of care."
Since April, LCW has reviewed its entire business strategy and working with its staff and external partners, has redefined its value propositions to align with the needs of patients, commissioners and partners.
Central to this work, has been reviewing and agreeing what LCW stands for.
"We've taken stock of what we believe in, and what it means for our people to work at LCW," said Conan. "We've been operating across north, central and west London for 25 years and we're part of the fabric of the communities we serve. We thought now was the ideal time to review and update our vision, mission and values based on what it means to our staff to work for LCW and a social enterprise."
Far more than words on a page, the senior leadership team has already made improvements and invested in new initiatives that support its employees, patients and the wider community better.
"We're enhancing our internal capabilities and our new call centre is just the start. Other improvements to our infrastructure include a new data warehouse, cloud capability and people platform. This means we're able to increase our 111 and clinical assessment service capacity (CAS), while working with commissioners to support more urgent treatment centres, and virtual care pathways. This all means more opportunities for our staff across a range of specialisms.
"We're also investing in the organisational development of our clinical and non-medical staff, including advanced practitioner training. As well, we've reviewed our staff wellbeing initiatives and invested in mental health first aider training, digital NHS passports to enable staff to work flexibly between NHS organisations and a new employee engagement platform."
For the patients LCW serves, this means a more joined up approach to integrated urgent care and better outcomes.
"Everything LCW does is focused on improving the experience of care for people in London. We believe anyone should be able to access appropriate, compassionate care when they need it. This next phase of our development will help us to enhance our services and further improve care pathways to reduce the burden on pressured areas of the wider health system including ambulances, emergency departments, and primary care," said Conan.
For the latest news and updates from LCW, including regular vacancies, please follow us on LinkedIn and Twitter.