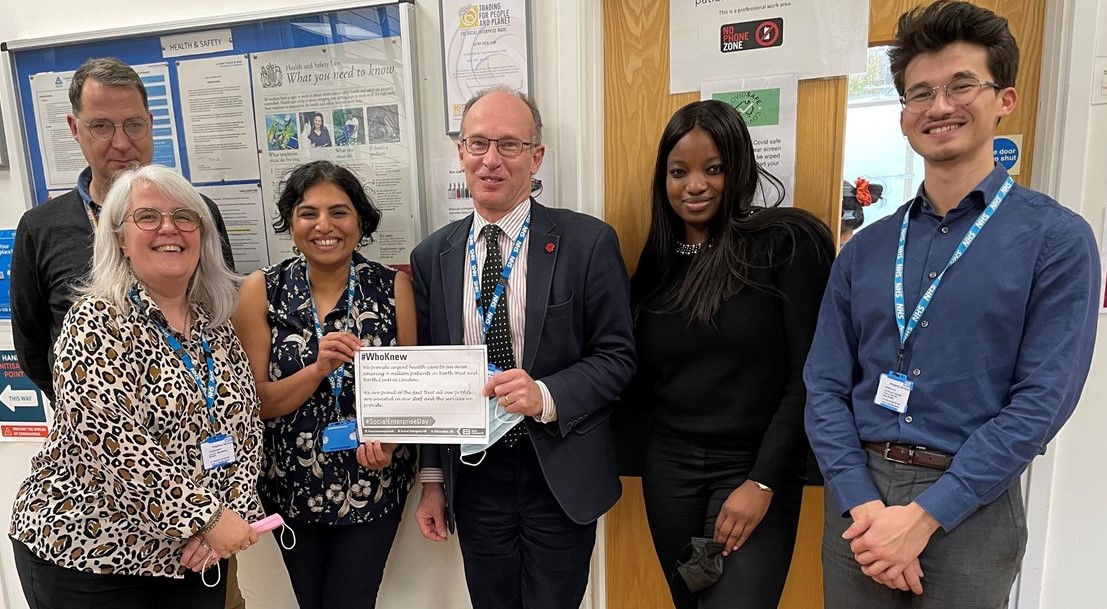 November 11 was Social Enterprise Day – a day to celebrate the impact and achievements of social enterprises in the UK and around the world.
As part of the day LCW took part in Social Enterprise UK's #WhoKnew campaign – a digital campaign designed to showcase the impact of the sector and the stories of the people these businesses support and employ.
In 2014 LCW became a Certified Social Enterprise/Community Benefit Society providing further assurance that LCW funds are spent solely on delivering and improving services to patients. The Mark has an important role to play in helping our patients understand when their health provider is genuinely socially motivated.
CEO Dr Simon Douglass said: "We provide urgent health care to an area covering four million patients in North West and North Central London and are proud of the fact that all our profits are invested in our staff and the patient services we provide."
There are 100,000 social enterprises in the country contributing £60 billion to the economy and employing around two million people. These are businesses set up to trade for a social and/or environmental purpose, re-investing the majority of their profits to create more impact.
Recent figures from Social Enterprise UK (SE UK) have shown that in spite of the challenges posed by the pandemic, social enterprises are a thriving and resilient part of the economy. And according to SE UK these organisations are also more representative of the communities they serve and more diverse in terms of women and minority ethnic leadership.