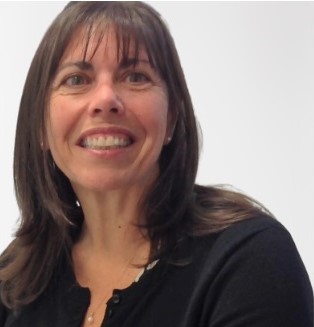 After 26 years of working at LCW, and a long career in the NHS, Tonia Culpin will be retiring from her post as Chief Executive on 31st March 2021.
Tonia has overseen LCW's astonishing growth from an office with four desks, four phones and a handful of employees to the large and successful organisation it is today. From those humble beginnings we have become a GP-led Social Enterprise, with a workforce of over 650, collaborating with a diverse range of NHS partners, to provide Integrated Urgent Care services to nearly 4.6 million people across North West, North Central and North East London.
In an email to colleagues and partners in the wider NHS, Dr Tim Ladbrooke, LCW Chair said: "Tonia led by example with genuine passion, boundless energy, and scrupulous attention to detail. She personifies LCW's 'can do' attitude and willingness to innovate. I would like to take this opportunity to thank Tonia for her leadership, dedication and passion for the organisation and our patients and to wish her a happy, healthy retirement."
Tonia will continue to be involved with LCW and will be supporting the organisation as a Board Non-Executive Director and will be working behind the scenes to assist with the smooth transition to the new Chief Executive.
LCW is also delighted to announce that our Board Appointments Committee has selected Dr Simon Douglass to take up the role of LCW Chief Executive from 1st April.
Simon has been with LCW since 2014, initially as Strategic Development Lead and since 2016 as Executive Medical Director. Simon has also been the strategic lead for Integrated Urgent Care.
Tim Ladbrooke added: "Simon has extensive knowledge, experience and a great many personal qualities which gives the Board confidence that he will lead LCW into a secure and bright future."